Now more than ever, it's important for us to be mindful of how our actions impact the environment. But that doesn't mean that exploring the great outdoors has to come at a cost — there are plenty of ways to enjoy and explore nature responsibly whilst also having a wonderful time.
In this guide we'll explore ways you can get out into the British countryside while still respecting its natural beauty and being conscious of your environmental footprint.
A brief introduction to sustainability
'Sustainability' is a word most of us are hearing more and more, as the concept becomes part of everyday conversation. But what does it mean? And why is it important?
1.
The quality of being able to continue over a period of time
2.
The quality of causing little or no damage to the environment and therefore able to continue for a long time
For the purposes of this guide, we'll be focusing on the second definition, and how a holiday to the UK countryside can have a minimal impact on the environment.

What is a staycation?
A staycation is a holiday which doesn't involve flying or otherwise travelling to another country. It's sometimes referred to as domestic tourism, or local tourism.
You might have a staycation in your own home and enjoy what your local area has to offer, or you could book accommodation slightly further away so you can discover somewhere new. It's a great way to explore more of the UK and suits a range of budgets. It's also a lot easier to be spontaneous and book a last-minute break, as you don't have to worry about things like passports, visas and different climates; you can just pack and go.
A staycation can be as busy or as chilled out as you like. Often, people find they appreciate the opportunity to slow down, enjoy the fresh air and picturesque scenery, and spend time doing outdoor activities they may not have time for usually.
Staycation statistics
It would be understandable to assume that staycations only became mainstream during the pandemic. And while there was a significant rise during this time, they were growing in popularity before any of us knew what COVID-19 was.
69%
of Britons planned a staycation in 2019
57% ↑
Up from the previous year in 2018
1. A beach nearby
2. Pet friendly
3. Hot tub
4. Enclosed garden
5. Pub nearby
6. Games room
7. Wifi
8. Swimming pool
9. Luxury
10. Secluded
What makes a UK adventure more sustainable?
Travelling abroad is much more accessible than it used to be, so it's easy to get into the habit of assuming you'll venture to another country when the time comes for a holiday. Taking a staycation helps to break this habit, as you realise what's available closer to home, and encourages other behaviours which are more beneficial to the environment.
A note about flying
Flying has opened up travel opportunities all over the world. Unfortunately, it's also a significant source of greenhouse gas emissions. The term greenhouse gases refers to any gas which absorbs heat energy emitted from the Earth's surface and redirects it back towards this surface. They are a huge contributing factor towards climate change.
Not only do aeroplanes release gases (such as carbon dioxide) but they release them at a higher level of the atmosphere than other modes of transport. Research suggests that the clouds left behind by jet fuel can cause larger clouds to form when the plane travels through an area where a cloud was waiting to form. These clouds stop heat from leaving the Earth's atmosphere, contributing towards global warming.
This isn't the only impact flying has on the environment. You also need to factor in the emissions produced by travelling to and from the airport, as well as the amount of waste produced while in flight.
Let's get an idea of how flying compares to other forms of transport.
Using a one-way flight from London to Lisbon, which is approximately 2 hours and 45 minutes, as an example:
Airplane
0.24
tonnes of carbon per person
Coach
0.01
tonnes of carbon per person
Petrol Car
0.04
tonnes of carbon per person
Train
0.01
tonnes of carbon per person
Luckily, the UK is small enough that you can travel without needing to fly. There are plenty of coach and train services available, and even if you'd prefer to have your car with you, for example in more rural areas with infrequent public transport, this still produces far fewer emissions than flying.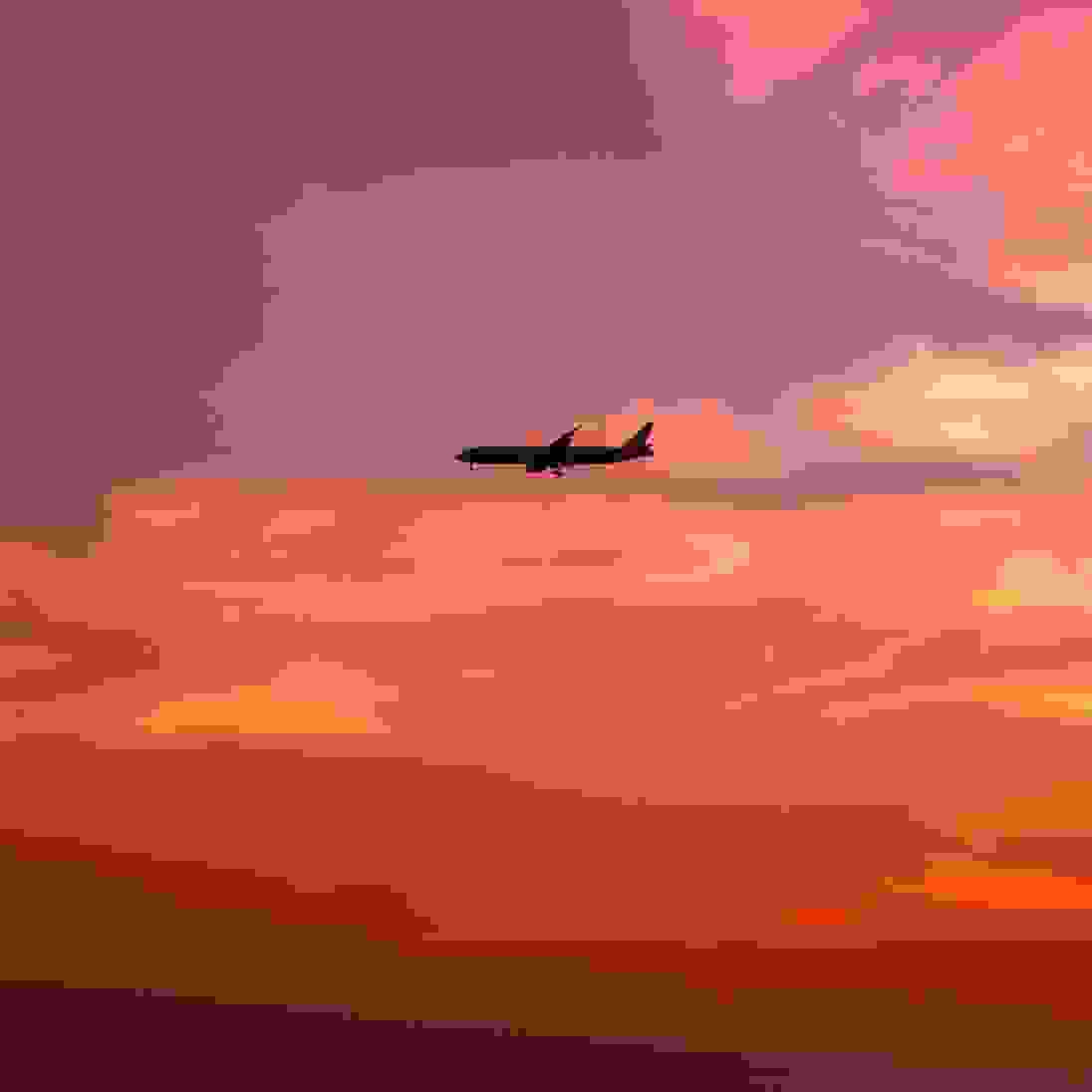 30 ways to enjoy a responsible break in the countryside
No.1
Pack carefully
The great thing about a staycation is that you don't need to be so picky about what you pack. You can take what you need and chances are you already have everything at home. That said, there are still some ways you can keep sustainability in mind while packing.
Trying to save space? Instead of buying miniature toiletries, use refillable travel-size bottles you can decant your everyday products into. You can use them any time you go on holiday, saving both money and resources in the long run.
Choose your suncream carefully, as the chemicals in some products can be harmful to oceans and freshwater ecosystems. Look for bottles which are labelled 'reef safe' and check the ingredients list, avoiding any products which contain:
Homosalate

Microplastics

Nanoparticles or nano-sized zinc or titanium

Octinoxate

Octocrylene

Oxybenzone

PABA

Parabens

Triclosan

4-methylbenzylidene camphor
And don't be fooled by the changeable UK weather — the NHS notes that you can even burn here when it's cloudy. They recommend using a broad spectrum suncream (one which protects from both UVA and UVB rays) with a minimum rating of SPF30.
Avoid buying new clothes and shoes for your trip, unless an item is essential. (For example, if you need a pair of walking shoes.) If you do need to buy something, try finding it second-hand on a resale platform like Vinted or eBay, or shop from a company which takes sustainability into account.
Give fast-fashion retailers a miss — they make a significant contribution to global emissions, exploit their workers (it's thought that fewer than 2% of fast fashion workers make a living wage ), and the quality of the items isn't high enough for them to last for years. It's been estimated that 'a truckload of textiles is dumped in landfill or incinerated every second'.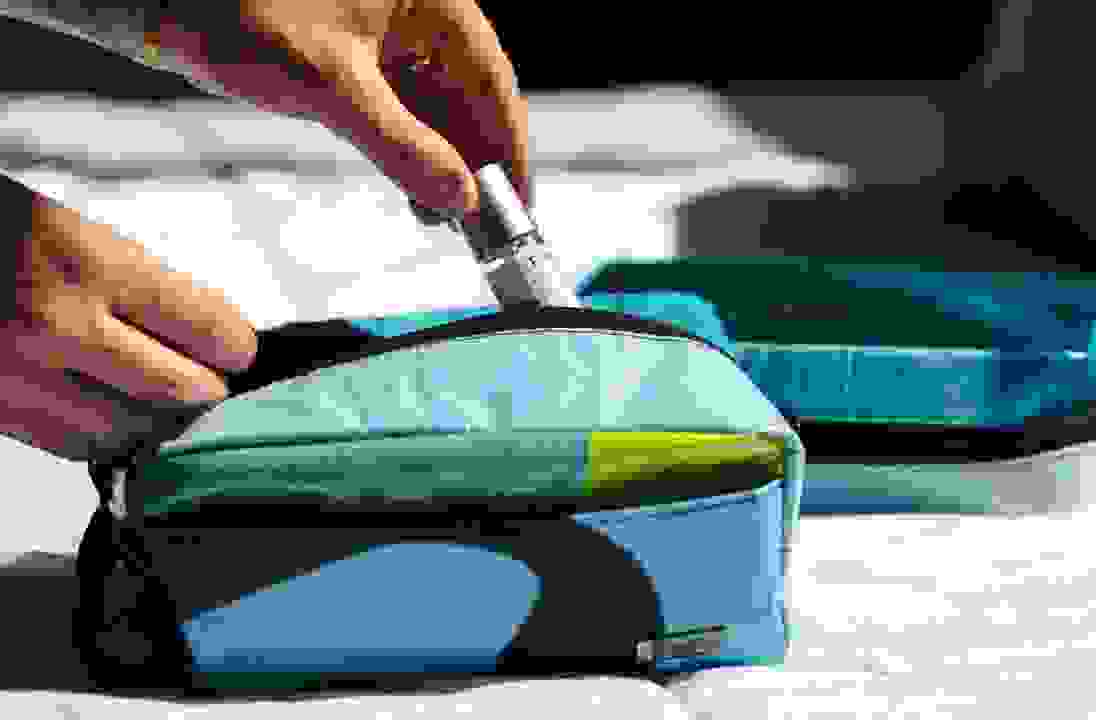 No.2
Check your fridge
If you're in a hurry to get out of the door, it can be easy to forget what's in the fridge. But careful planning can help you avoid coming home to food waste. Use up what you can before you go, and freeze anything you can't finish. You might even be able to make meals to freeze for when you come back. Not sure what to make? Tesco has a recipe finder tool where you can input at least three ingredients and get recipe recommendations.
There's some confusion about whether or not a fridge should be switched off while you're away. As a rule, a full fridge should be kept on to prevent food from spoiling and water from leaking.
However, if the fridge is empty you can power it down like so:
Check everything has been taken out.

Switch it off at the wall.

Prop the doors open.

Place towels down on the floor to catch any water.

Place a bowl of hot water on the bottom shelf for approximately two hours.

After this time, any ice should have melted.

Wipe the inside of the fridge with a wet, soapy cloth.

Leave the door open while you're away to prevent mould.
There's some confusion about whether or not a fridge should be switched off while you're away. As a rule, a full fridge should be kept on to prevent food from spoiling and water from leaking.
No.3
Bring food for the journey with you
Another great way to use up food is to incorporate it into your snacks or meal for the journey. Making it ahead at home helps to avoid food waste and means you won't need to buy packaged food at a service station. Pack your food in reusable containers that you can use while you're away too.
No.4
Bring your own eco kit
Reduce the need for single-use products while you're out and about by putting together your own on-the-go eco kit. A refillable water bottle, reusable coffee cup, cutlery and a canvas bag should cover a range of possibilities, whether you want a drink on the go or want to avoid plastic knives and forks when you eat al fresco. Many cafes offer a discount for anyone who brings their own cup too.
A refillable water bottle, reusable coffee cup, cutlery and a canvas bag should cover a range of possibilities
No.5
Check the weather forecast each day
Pack accordingly, and there's a much lower chance that you'll have to buy something new if you're caught unawares by a rain shower or an exceptionally sunny spell.
It's also important to be aware that weather conditions can change quickly in mountain areas and on coastlines. Look up tide times for seas and rivers so you don't get cut off, and be prepared to turn back or change your plans if you need to.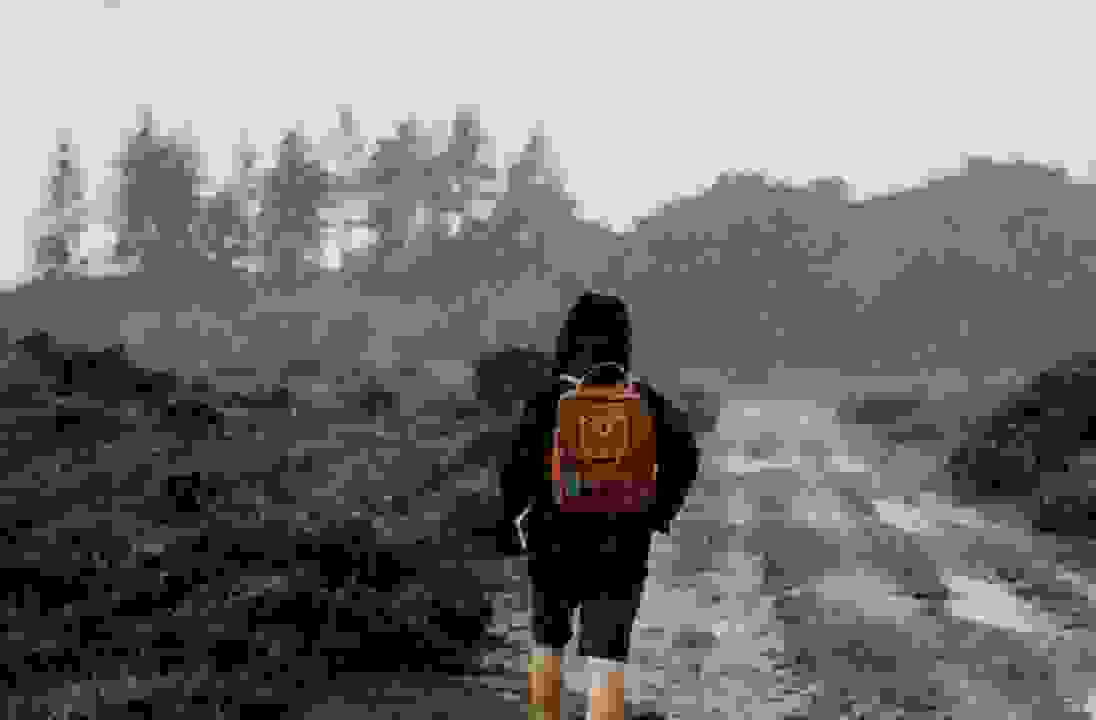 No.6
Tell someone where you're going and when you'll be back
Part of the fun of the countryside is going off the beaten track and experiencing true tranquillity. But while you may enjoy the peace, it's worth noting that you might not see anyone outside your group for hours at a time, and it's not always possible to get a phone signal. Chances are your trip will be free from trouble, but if you tell someone what your plans are they'll be able to raise the alarm if you don't come back in good time.
But while you may enjoy the peace, it's worth noting that you might not see anyone outside your group for hours at a time
No.7
Follow the Highway Code
The Highway Code applies to everyone who uses the UK's roads, so it's important to know it even if you've taken the more eco-friendly option of walking or cycling. There are many rules and guidelines, but here are some of the most important whilst spending time in the countryside.
If you're a pedestrian:
Face oncoming traffic while you're walking along roads with no pavement.

Take care not to get in the way of any cyclists or horses.

Be prepared to walk in single file.
If you're a cyclist:
Slow down or stop for horses, walkers and livestock, and don't get too close.

Give way to walkers and horse riders on bridleways.

Use cycle paths whenever possible.
If you're driving a vehicle:
Plan your route beforehand, especially if you're unfamiliar with the area.

Slow down or stop for horses, walkers and livestock, and don't get too close.

Slow down and stop if you're dazzled by bright sunlight.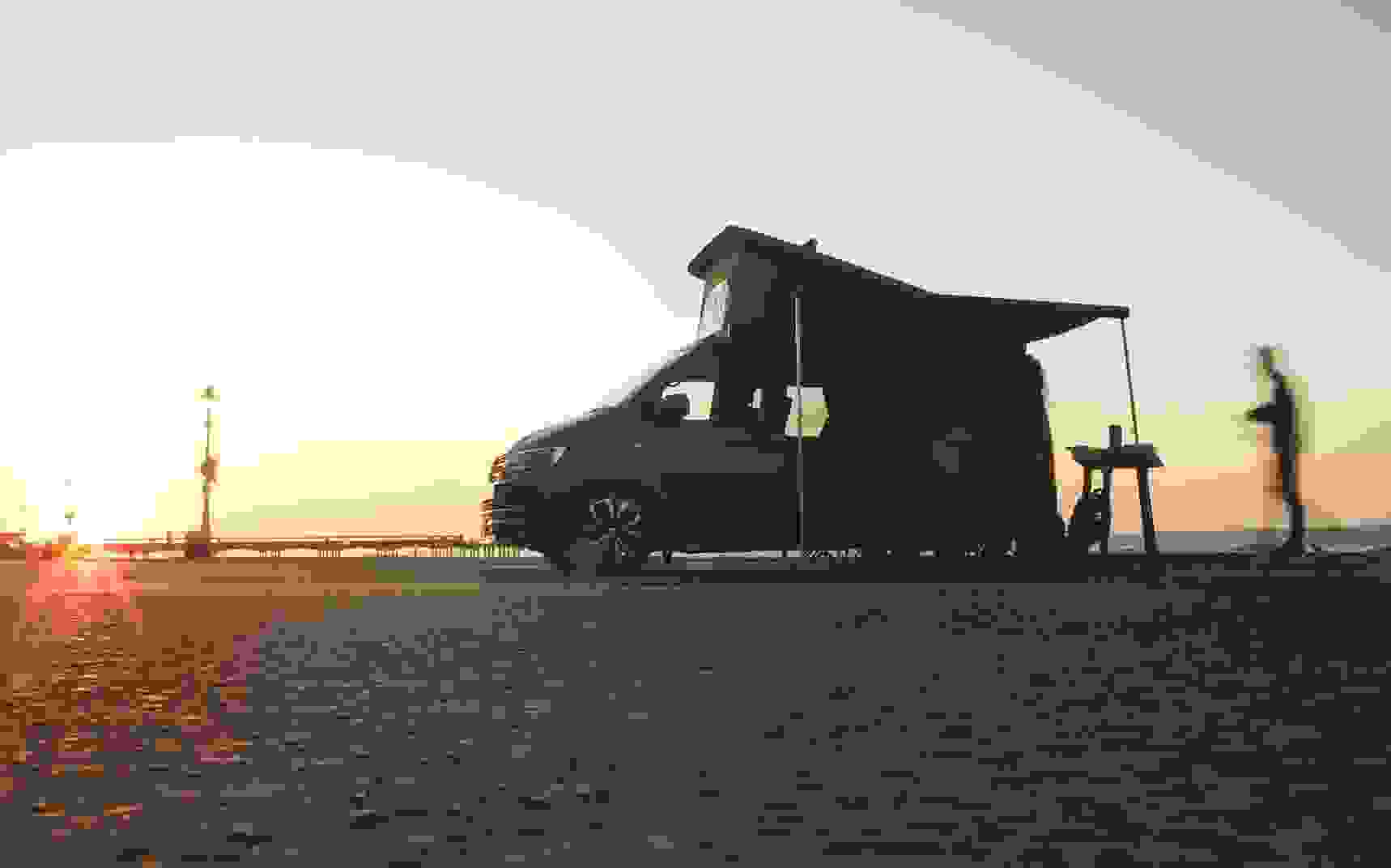 No.8
Switch off your engine
Do you need to stop at the side of the road or at a level crossing? Maybe you've spotted a beautiful view you want to photograph, and decided to pull over. Whatever the situation, switch off your engine if you'll be stopped for more than a minute. Leaving it running while your car is stationary and parked can use up to two litres of fuel per hour and emit more than 5.26kg of carbon dioxide.
No.9
Drive carefully along country lanes
You may not be used to them, especially if you're from a town or city. Here's some advice to ensure safer driving:
Although the national speed limit on a single carriageway is 60 mph, you don't have to drive that fast, and you certainly shouldn't drive any faster. Lots of factors will affect how fast you drive, including the road's surface, the weather, how good your visibility is, and the presence of motorists and other road users.
Be prepared to slow down or stop for pedestrians, cyclists and horse riders. Keep a safe distance from them at all times.
Brake before going around sharp bends. If it's a blind bend, beep your horn so vehicles coming the other way know you're there.
Stick to the left-hand side of the road — it's unlikely there'll be any markings.
Never overtake anyone by a bend, corner or near the top of a hill, as you won't be able to see if anything is coming the other way until it's too late.
If there isn't enough room for two vehicles to pass, pull over in the nearest passing place, or opposite the nearest passing place. Some motorists may stop so you can go through first.
Look out for anything that could damage your vehicle, like potholes, ditches or debris.
As well as taking responsibility for yours and others' safety whilst on the road, you can keep sustainability in mind by engaging in what the Energy Saving Trust calls 'efficient driving'. Efficient driving reduces fuel consumption, lowers carbon emissions, and prolongs the life of your vehicle, and much of the advice aligns with the Highway Code. Simply follow these guidelines:
Drive at a safe, sensible speed for the road you're on, and certainly don't exceed the speed limit. The faster you drive, the more fuel you consume.
Anticipate your next move by looking at what's ahead, checking for hazards, and keeping a good distance behind the car in front so you can react smoothly.
Change to a higher gear earlier to avoid high revs and increased fuel consumption.
Open a window if it gets warm, instead of using the air conditioning, if this is possible.
Take any extra storage like roof racks off your car when they're not in use, as they add weight to the vehicle and increase fuel consumption.
No.10
Use public transport where possible
While using your own car is convenient, public transport reduces emissions and gives you a chance to really admire your surroundings, instead of needing to concentrate on the road. Think scenic train journeys and bus rides through quaint villages. Travelling this way is also a chance to support local transport operators rather than larger commercial firms, keeping public transport links alive outside major cities. Just be sure to check you've got an up-to-date timetable.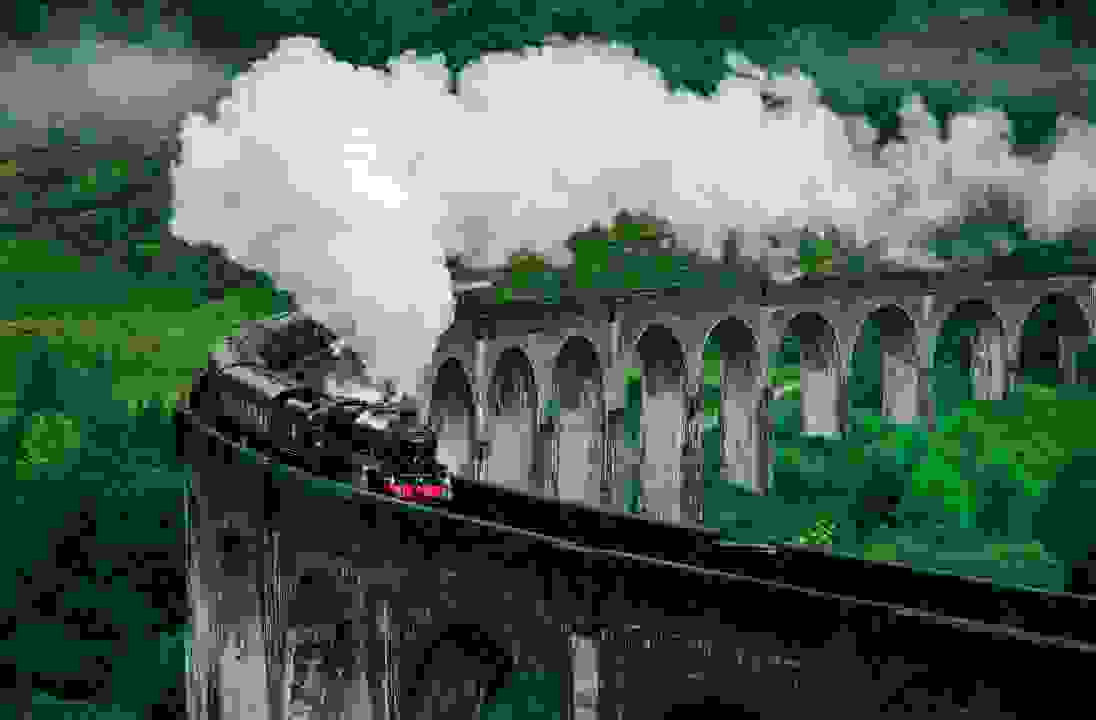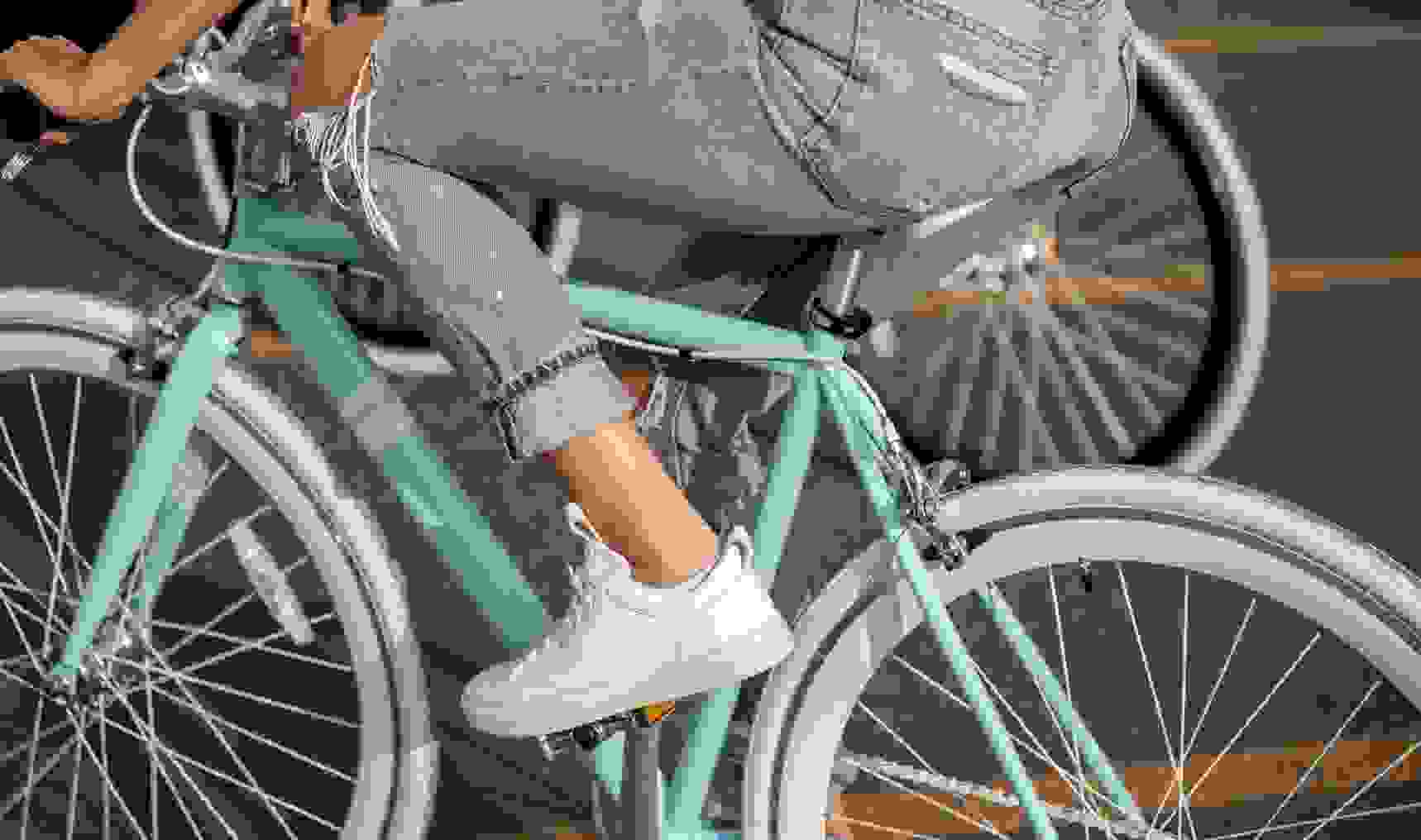 No.11
Borrow a bike
Want to cycle while you're away? Use a bike rental store and set off on an eco-friendly adventure. Not only is this one less thing you have to remember to pack, but you'll be supporting a local business too. Just make sure you've covered all the health and safety aspects beforehand, and research any cycling trails.
No.12
Do less travelling once you're there
You might decide you'd rather explore your immediate surroundings than travel too far from your accommodation. Whether you go for a gentle stroll, a lengthy hike, or a brisk bike ride, there's still plenty to see and enjoy. Taking it slow can go a long way in helping you to relax.
Taking it slow can go a long way in helping you to relax.
No.14
Check that you're allowed to access rural areas
The countryside offers a wealth of walking opportunities. Before you travel, check that the public are permitted to access the places you intend to visit, and whether there are any restrictions. These restrictions may be in place to protect local plants and wildlife, as well as the privacy or working practices of any residents (such as farmers).
In the UK, the general public have the right to access some land for walking. For example, you're allowed to use all public rights of way, like footpaths and bridleways, or use what's known as the 'right to roam' on open access land (such as common land, downs, heaths, moors and mountains). You can also use your right to roam to run, watch wildlife or climb, but you cannot ride horses, cycle, camp, or drive a vehicle unless it's a mobility scooter or powered wheelchair.
You may also be able to access land if the owner has given permission; this is known as permissive access. Public rights of way are marked on Ordnance Survey maps.
However, not all land can be explored, even on open access land. These areas are known as 'excepted land'. Examples of excepted land include:
Building sites

Gardens

Golf courses

Houses, buildings and the land they're on

Land that's being developed

Parks

Racecourses

Railways

Tramways

Working quarries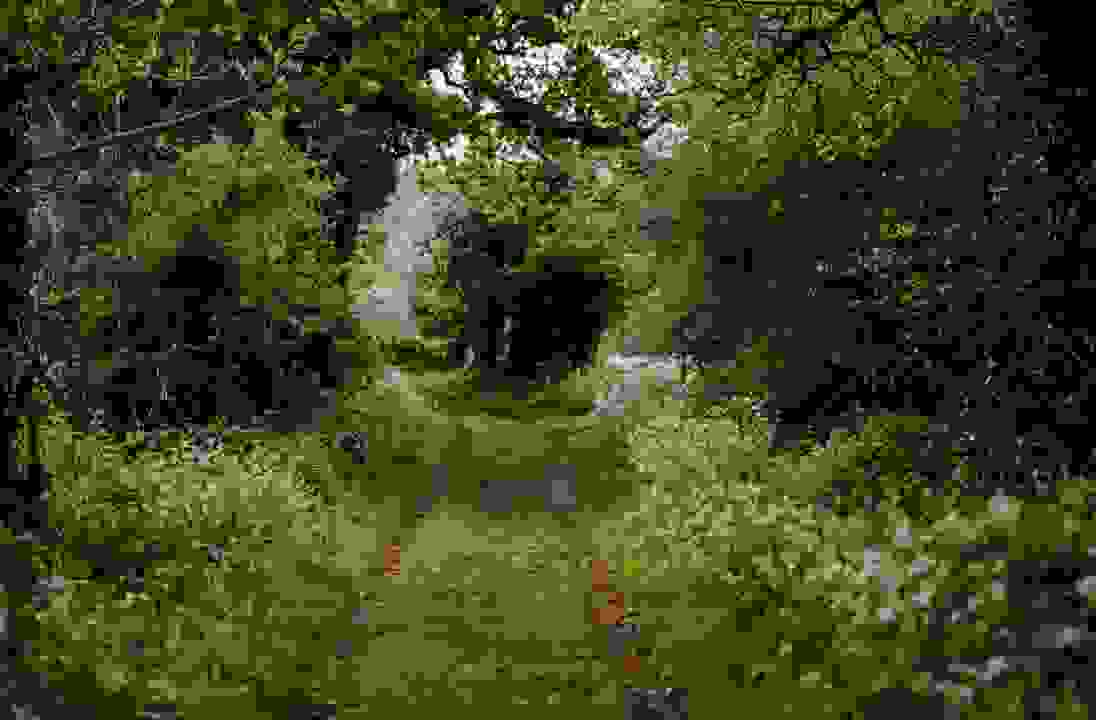 No.15
Pay attention to signs
Plenty of land is free for the public to explore, but there might still be restrictions or warnings. For example, if you need to cross a field where crops are growing, there might be certain paths you need to follow in order to stop them from being damaged.
Plenty of land is free for the public to explore, but there might still be restrictions or warnings.
No.16
Respect local flora and fauna
The UK is home to a vast array of plants and wildlife. However, recent research has found:
Britain has lost almost half of its biodiversity since the Industrial Revolution (1760-1840).
Human actions and land development have caused habitat loss.
At least 25% of native mammals in Britain are at risk of extinction, including:
Beavers

Grey long-eared bats

Hazel dormice

Hedgehogs

Red squirrels

Scottish wildcats

Water voles
Protecting native species and biodiversity is important because they strengthen our ecosystems, which in turn provide the things we need to survive, like fresh water, food and medicine. The trees and plants within these ecosystems can store carbon, preventing them from being released into the atmosphere and therefore reducing emissions.
Luckily, there are ways you can appreciate UK plants and wildlife without causing any damage to them or their habitats:
Keep your distance from wildlife and avoid disturbing it (it may be worth bringing a pair of binoculars if you want to take a closer look).
Don't feed wild animals or birds. It can have a negative impact on their health and any reliance on humans makes them more vulnerable to predators.
Leave rocks, flowers, plants, animals, natural habitats and fallen trees as you find them. Do not pick any flowers.
Do not introduce any non-native plant or animal species.
No.17
Be considerate of other people
The rise in staycations means it's likely you'll come across other visitors while you're in the countryside, even if the area you're visiting is very rural. You'll also come across residents and workers. In order to be considerate, keep noise levels down and avoid causing damage to any property. If you arrive by car, park in designated spaces if they're provided. If not, ensure you don't block any entrances or narrow roads.
In order to be considerate, keep noise levels down and avoid causing damage to any property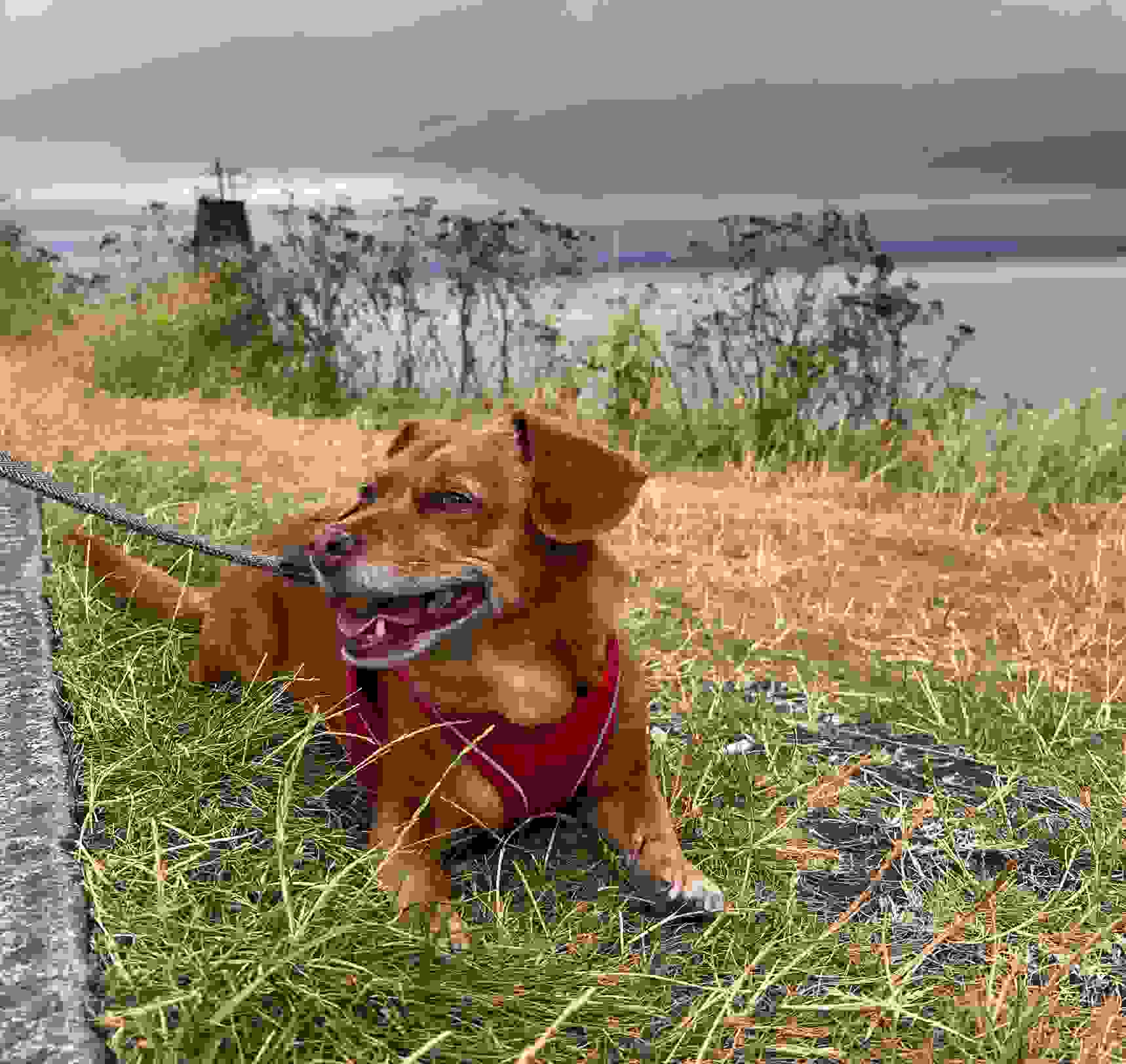 No.18
Keep dogs under control
Bringing your canine pal on holiday with you can be a joyful experience, as long as you're careful. Keep them on a lead, unless you're in a designated dog park, and pick up their waste (this can be disposed of in any general rubbish bin).
If you're exploring open access land, you must keep your dog on a lead that's no longer than two metres if:
You're there between 1 March and 31 July (inclusive), to protect ground-nesting birds

There are livestock nearby (this applies all year round)
These rules don't apply to assistance dogs.
Pay attention to any signs, as some areas may have more guidelines, and be aware that farmers can shoot a dog if it attacks or chases livestock.
20%
of the sites surveyed did not meet the acceptable standards for detritus
The five most common types of litter found at sites surveyed, were:
40%
Non-alcoholic drink containers
16%
Alcoholic drink containers
5%
Sites improved compared to the previous survey
Litter is harmful for the environment because it can injure or even kill wildlife, acts as a fire hazard, and can contaminate the surroundings, including soil and water. It also takes a long time to break down, if it even can.
If there aren't any bins nearby, carry your litter with you until you find one, or take it back to your accommodation to dispose of. You could carry a little reusable bag in your main bag for this purpose, to keep the litter separate from the rest of your things.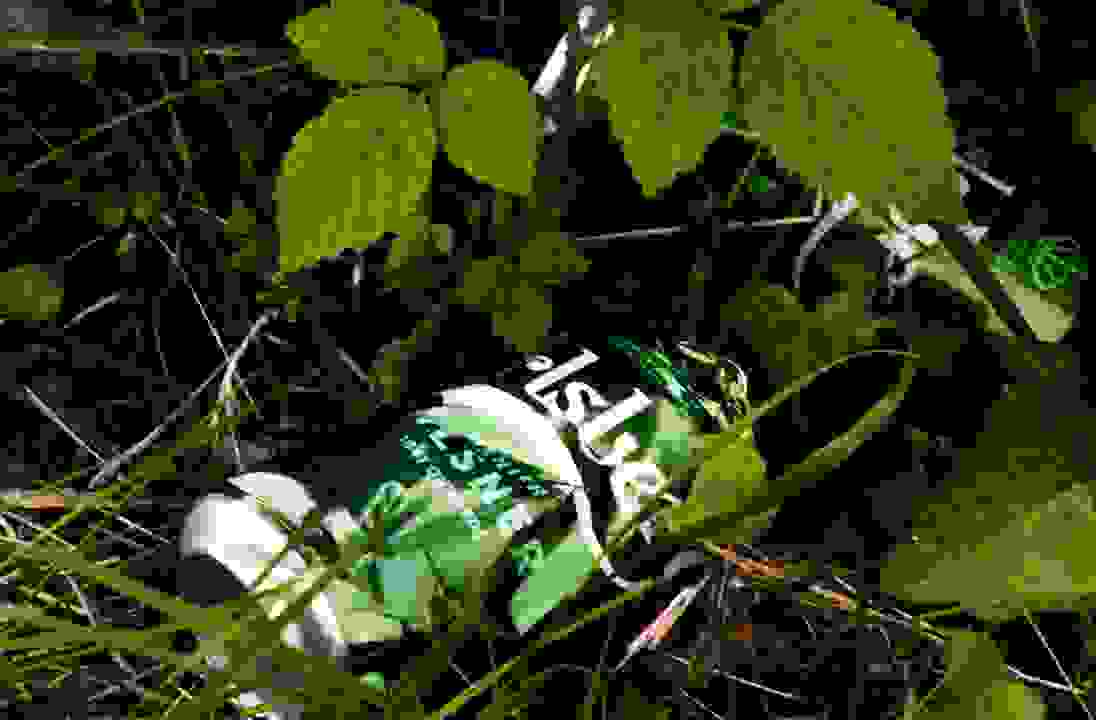 No.20
Shop from local businesses
The most sustainable thing you can do is use what you already have. But there are some things you need to buy (food, for example, especially if you're on a self-catered break) and this is where local businesses step in. Buying local means the produce has a much smaller carbon footprint, as it will have been made or grown somewhere in the area rather than being imported in from another country, reducing the amount of energy required and emissions produced. It's also beneficial for the local economy.
Buying local means the produce has a much smaller carbon footprint, as it will have been made or grown somewhere in the area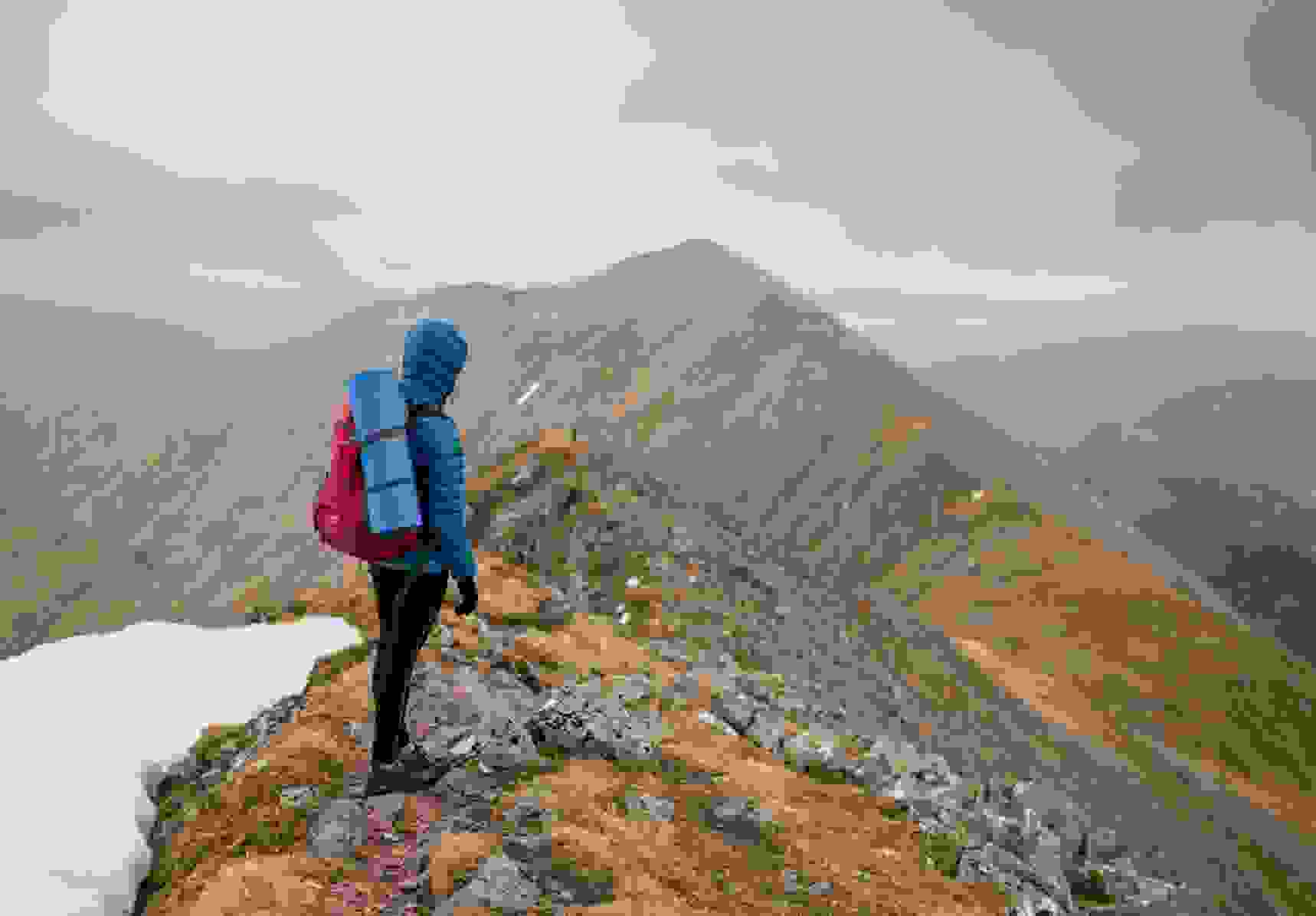 No.21
Plan according to the seasons
While some activities can be enjoyed all year round, others very much depend on the seasons. So keep this in mind when you're planning your adventures. For example, you could trek over snow-covered hills in winter, or pick wild blackberries when they're ripe in the late summer and early autumn. Look out for restaurants which offer seasonal menus too, as you'll be able to enjoy the freshest ingredients.
No.22
Try geocaching
An advanced form of treasure hunting and orienteering, geocaching involves finding caches 'filled with small items and a notebook where you can leave your details to show you've found it, along with what you have either taken as your prize or what you've left for the next group to locate', according to GO Outdoors.
It can be done in an environmentally friendly way if the cache is made of natural materials and is hidden in a way where it won't harm local wildlife and plants.
Trying to find a cache is a great way to explore the countryside and it's easy to get started. You just need an account with geocaching.com, a smartphone with GPS, a notebook and pen, and your usual outdoor gear.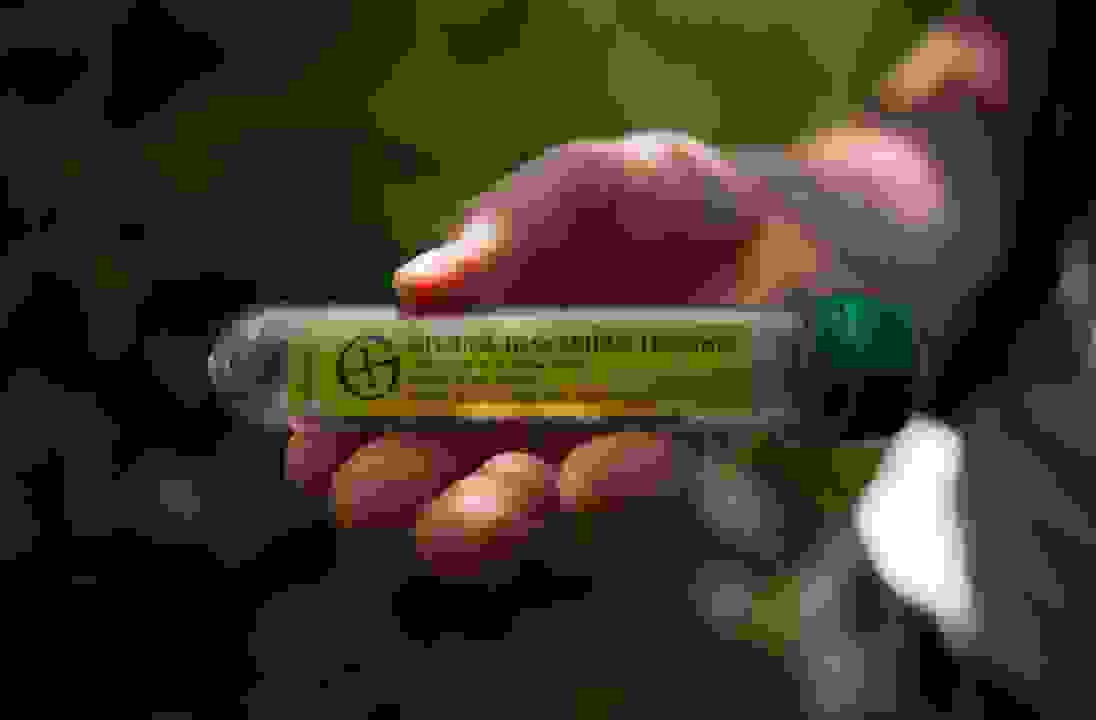 No.23
Visit lesser-known destinations
The UK is home to a plethora of beautiful and understandably popular places. But what about those which aren't so well known? Visiting these instead can relieve some of the pressure on so-called tourist honeypots, reducing the impact on the environment, residents and wildlife. It also means you get a little more breathing space from crowds.
Visiting lesser-known destinations can relieve some of the pressure on so-called tourist honeypots, reducing the impact on the environment
No.24
Visit eco-friendly attractions
Some attractions make sustainability a core focus. Visiting them is a great way to learn something new and find out what else you can do to help the cause, with money from visitors usually put straight back into the projects, plus you're bound to have a fun day out.
Notable eco-friendly attractions in the UK include: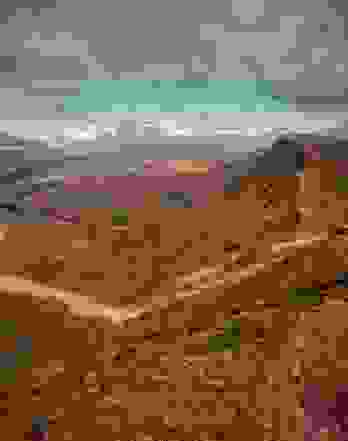 Brecon Beacons, Carmarthenshire, Powys and Monmouthshire
Hire an EV and get ready for a scenic drive around this stunning National Park.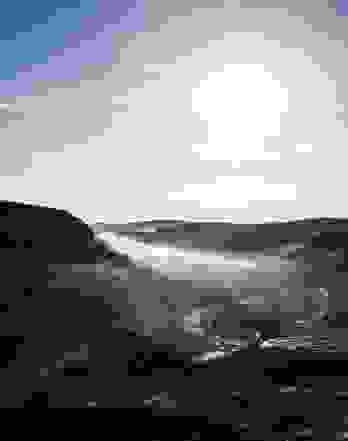 Centre for Alternative Technology, Powys
A centre where sustainable development and renewable energy is the focus. Learn more with a tour around their visitor centre and see how they're getting ready for the future.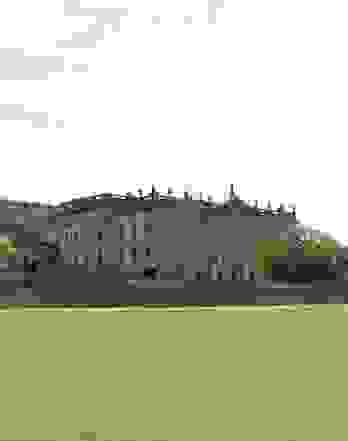 Chatsworth House, Derbyshire
This magnificent house generates its own renewable energy, using hydroelectric power, solar power, and ground source heating. The gardens are beautiful too.
Cooper King Distillery, Yorkshire
Home to England's first carbon-negative gin, this distillery is powered by 100% renewable energy.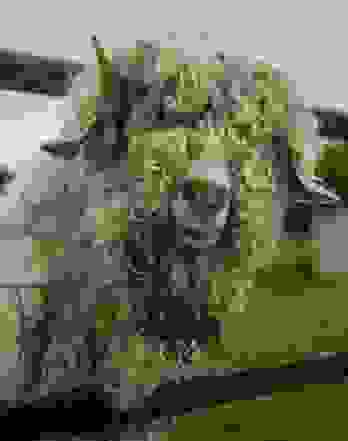 Dartington Hall Estate, Devon
Visit this estate to find out about their conservation projects and sustainable farming methods. You can also go wild swimming.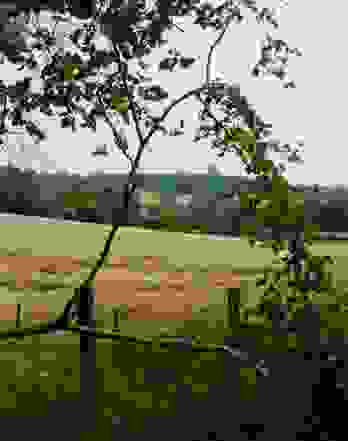 The Devil's Punch Bowl, Surrey
Found in the south west of the Surrey Hills, the Devil's Punch Bowl offers spectacular views. It's a biological Site of Special Scientific Interest, making it a protected conservation area.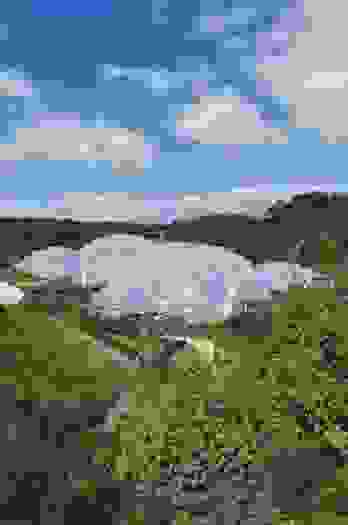 The Eden Project, Cornwall
This well-known charity is home to the largest indoor rainforest in the world, so you'll be able to see all sorts of plants from around the world and find out why it's important to protect them.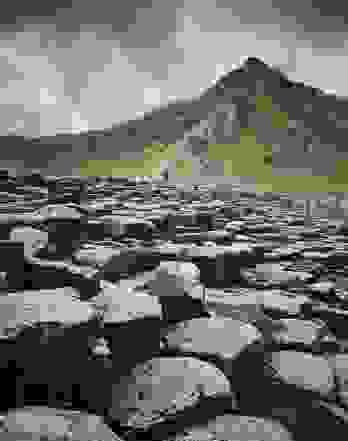 Giant's Causeway, County Antrim
The visitor centre at Giant's Causeway keeps the environment in mind and gives you an insight into this UNESCO World Heritage Site.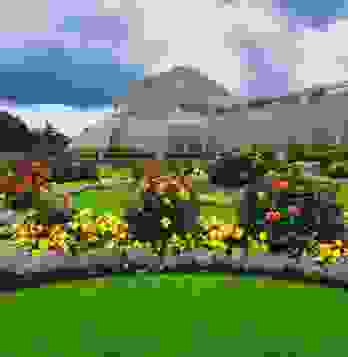 Kew Gardens, London
These beautiful royal botanic gardens have sustainability and conservation at their core.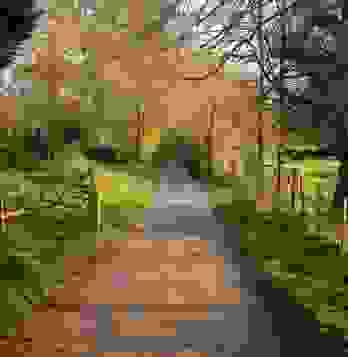 Knepp Wildland, West Sussex
A rewilding project which aims to boost biodiversity, this is the perfect place to try to spot British wildlife.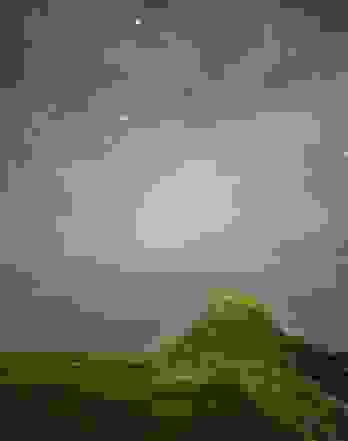 Northumberland International Dark Sky Park, Northumberland
It's worth staying up till it's dark for the views you'll enjoy here at the largest sky park in the UK. Get ready to see some stars.
Punting along the River Avon, Oxfordshire
Enjoy views of the picturesque city of Oxford whilst travelling along in a zero-emissions way.
Renewable energy tour, Orkney
All electricity on the Orkney islands is produced by renewable energy — this is your chance to find out how it works.
No.25
Leave things how you find them
Leave any machinery, fences or stone walls alone, and admire old archaeological structures and artefacts in a respectful manner, without causing damage.
You may come across gates whilst on a countryside walk. If a gate is open, leave it open; if a gate is closed, leave it closed.
You may come across gates whilst on a countryside walk. If a gate is open, leave it open; if a gate is closed, leave it closed.
No.26
Protect water quality
Some people can't resist camping in the great outdoors. If you do take the plunge, camp at least 30 metres from lakes and streams to protect the quality of the water. If you need to have a wash, or wash your dishes, do so at least 30 metres away from streams or lakes, and use biodegradable soap.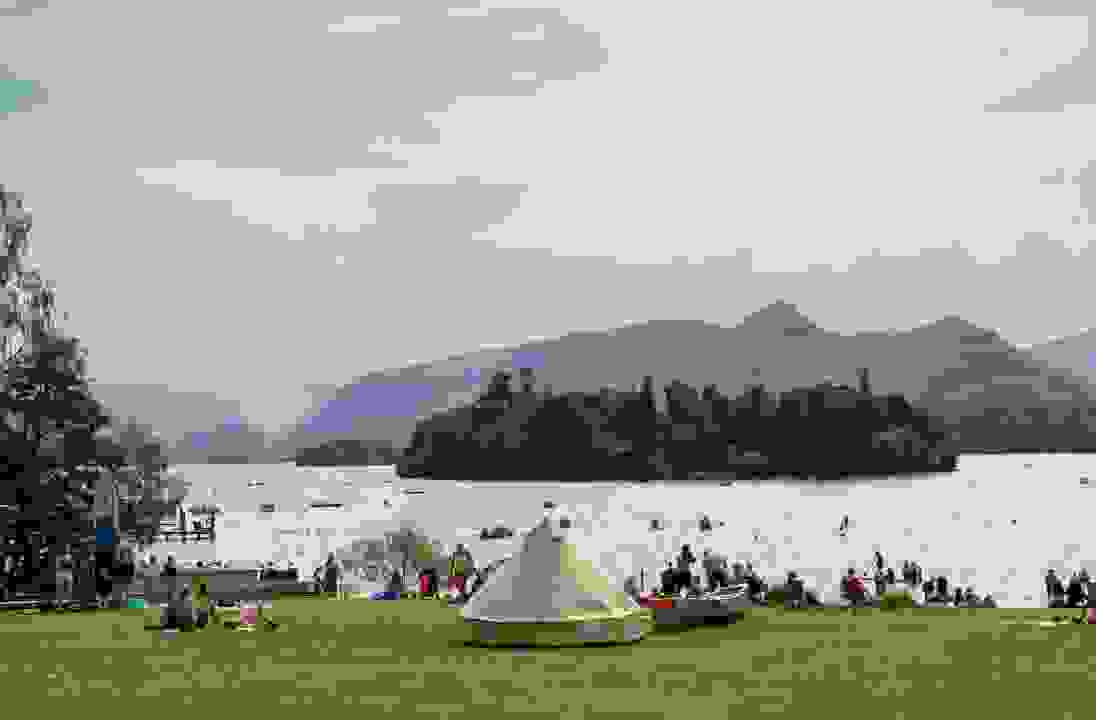 No.27
Don't light fires
The effects of fire can be devastating and it doesn't take long for them to get out of control.
The effects of fire can be devastating and it doesn't take long for them to get out of control.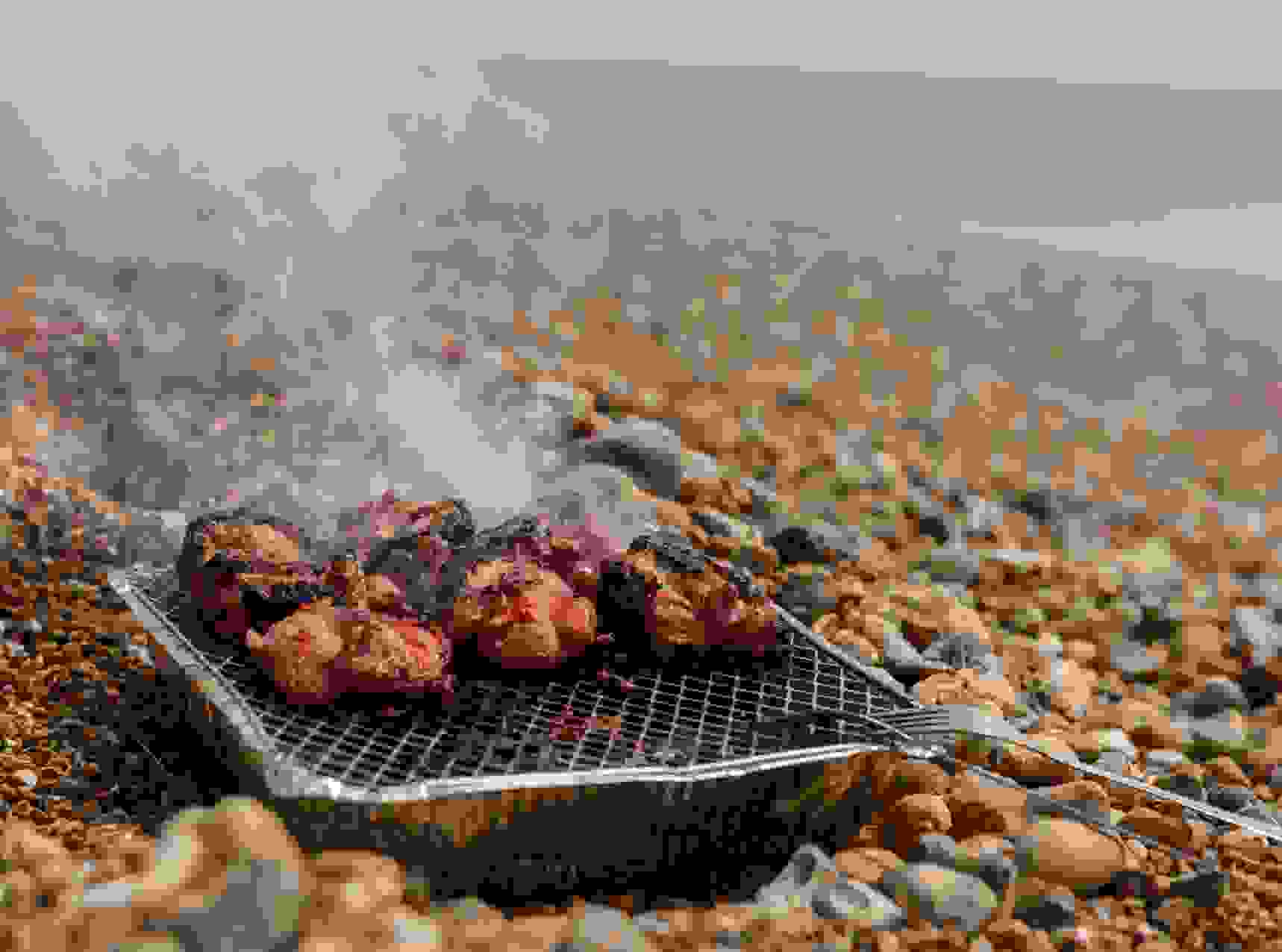 No.28
Only use BBQs where signs say you can
There's nothing like eating outdoors, and the British are known for breaking out the BBQ at the first hint of sunshine. If you do decide to use one, make sure you only do it where you're allowed to, pay attention to the BBQ at all times, and put it out after use. Be sure to make sure the ashes are cold before you dispose of them in a general waste bin (douse them with water if you're not sure). Hot ashes can melt plastic and cause fires.
No.29
Try volunteering
Why not see if the area you're staying in has any local volunteering schemes you can take part in? Whether it's maintaining footpaths, taking care of wildlife habitats, or picking up litter, it's an opportunity to give back and leave your staycation destination better than you found it.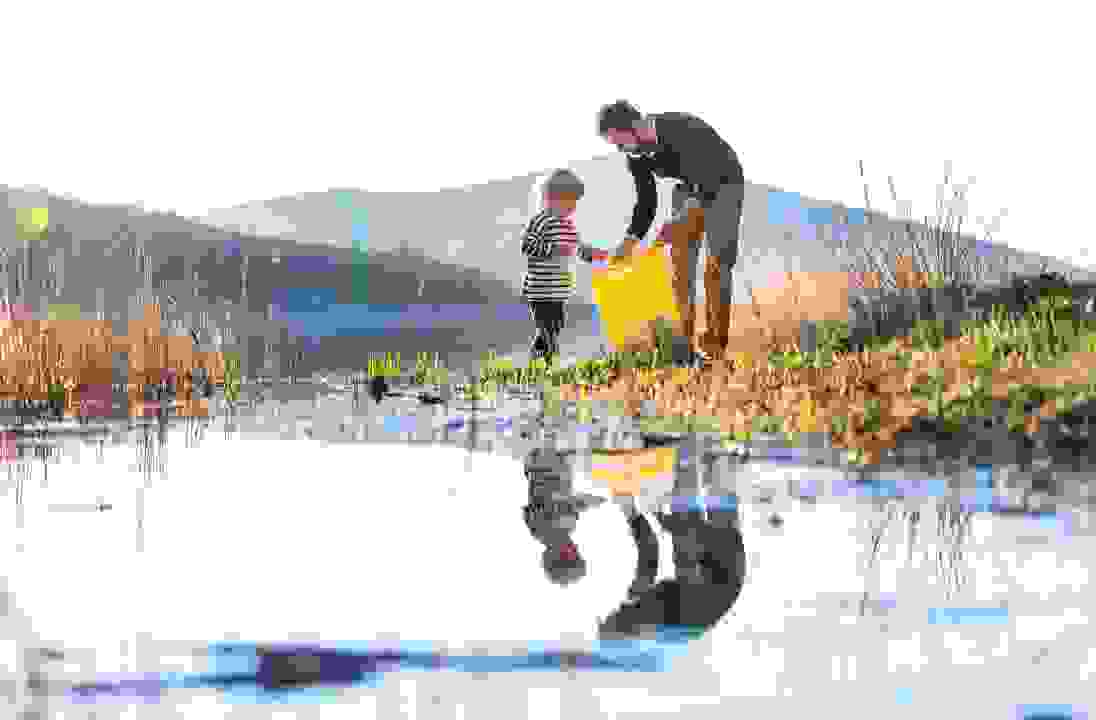 No.30
Support sustainability efforts