It is becoming more and more commonplace for holiday cottages to provide access to a private swimming pool. Whether they are indoor pools or outdoor pools, for people especially with families this can give enormous added value to a holiday. It is probable that more of the properties providing pools are to be found in the South of England but there are also properties in the North with indoor pools.
Shared and private pools
In most cases the swimming pool with be shared with several properties within a complex or as part of a leisure centre but in some it is possible to rent a luxury self catering cottage with its own private pool facility. There are pro's and cons to each, but the choice is up to you - prepare to pay a bit more if you going to have a swimming pool to yourself - but this upgrade is always worth it.
Indoors and outdoors
Although the weather in this country can be temperamental at times (to say the least) when the sun does shine it can feel like you truly are in the South of France, just minus the swimming pool. After reading a book in the sun, slipping into an outdoor pool and relaxing in the fresh air is the perfect way to let the stress melt away on holiday. Or even in winter, an indoor pool means you could start the day with a refreshing swim, or have some energetic play with the kids when the weather outside is no fun.
Don't go without the swimming pool this year – all of the cottages listed above/below come with heated, serviced pools ready for your enjoyment. Rent a cottage with a pool and you will be ensuring fun for your whole family.The excitement and novelty of a pool will capture your family's imagination and ensure hours of fun – minus the usual travel expenses. As we have many cottages that allow dogs, you do not even need to go through the hassle of finding someone to take care of the family pet – just bring them along. There are countless advantages to renting a holiday cottage with a pool: firstly the health benefits from indulging in a quick dip every day are myriad. Swimming is a low impact aerobic activity, meaning that it can increase your cardiovascular stamina, improve your blood circulation, and keep your weight healthy and under control. Not to mention it is a proven stress relief – perfect for that weekend away from the office. For a romantic break treating yourself to one of our cottages with swimming pools might be perfect. Relaxing by the pool, you can enjoy all the benefits of the water without the added annoyance of other people and sand.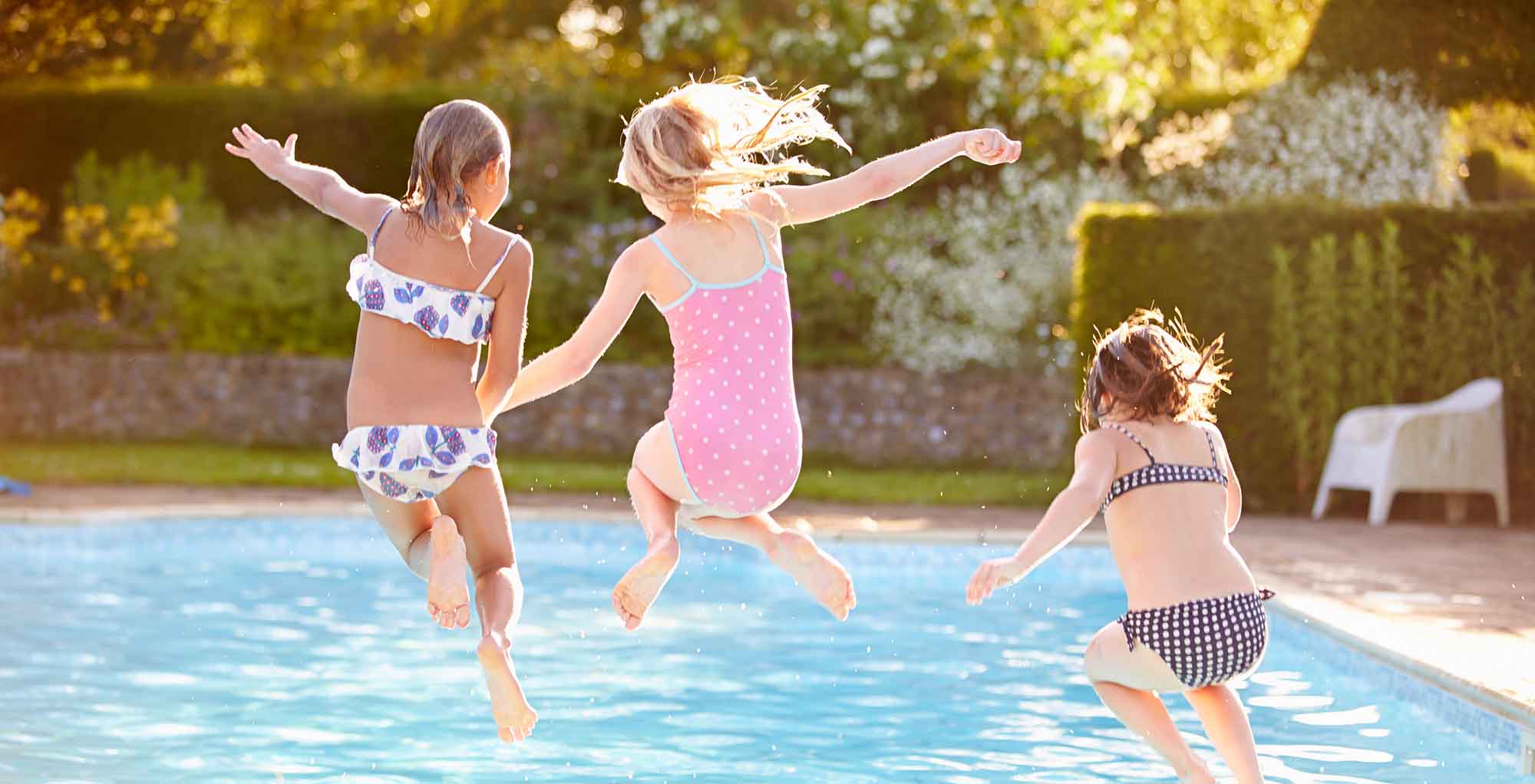 An unaccustomed luxury, a private pool can allow you to relax whilst you exercise, making your trip truly beneficial. A holiday home with a swimming pool is also a great way to meet people. Adding a swimming pool to your family holiday is a great way to introduce your kids to the water. Teach them to swim in the privacy of your holiday home, without the distractions of a public pool, or the tidal dangers of the sea. Furthermore hours of fun will be had by the kids, allowing them to burn off all that youthful energy before dinner. Your children will love having their friends over to stay to try out the pool, and generally relax around it. Have a barbeque with all of your friends and family as many of our larger cottages with pools are perfect for big family and friends gatherings, and can accommodate everyone you would wish.The late availability of many of our holiday homes means that your trip really can be a great spur of the moment event, especially as our holiday rentals are all self-catered cottages so easy to settle into and enjoy. If you love the heritage of Berkshire but your family wants a beach, a cottage with a pool in Cornwall could be the perfect compromise. You can experience all the culture whilst your children sun themselves or race each other. If you rent a cottage with a pool in Devon you will be sure to have a brilliant summer break, and come home refreshed and with plenty of wonderful memories.